'America's oldest teen' Dick Clark dead at 82
Broadcast icon Dick Clark, the creator and longtime host of "American Bandstand," has died, publicist Paul Shefrin said. He was 82.
Details of his death were not immediately available, but he was known to be in poor health since suffering what was then described as "a mild stroke" in December 2004.
That stroke forced Clark to cut back on his on-camera work, including giving up the hosting duties for the "Dick Clark's New Year's Rockin' Eve" specials. He reappeared as a co-host with Ryan Seacrest on December 31, 2005.
His "American Bandstand" work, which he began as a local TV show in Philadelphia in 1956, earned him the nickname "America's oldest living teenager." The show was picked up by ABC and broadcast nationally a year later.
Born Richard Wagstaff Clark in Mount Vernon, New York, on November 30, 1929, he began his broadcast career working at a radio station managed by his father.
Clark, who was married three times, is survived his by current wife, two sons and a daughter.
The Rock and Roll Hall of Fame inducted Clark in its nonperformer category in 1993.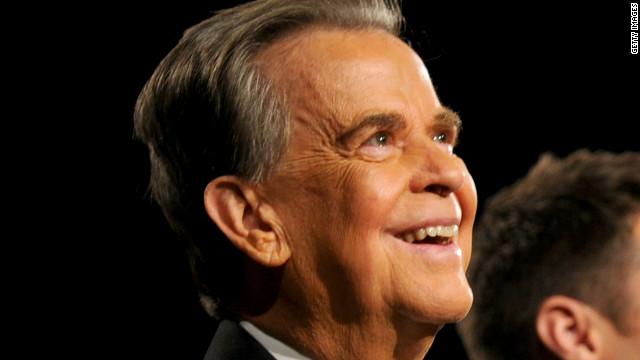 By Alan Duke, CNN